" Thanks to 3HR, Lucie in the R found its first team member! "
" Dedication, perseverance, strong intuition and enthusiasm. "
" I learned a lot from their experience and profesionnalism. "
" 3HR made a great job to help me finding " THE " pearl! "
" Gwendoline absolutely unburdened us during this whole process, so we could focus on our other tasks. "
" It takes a lot more than some adjectives, a sophisticated cv or a personality test to know someone's career aspirations. "
" A key partner for supporting our growth. "
" 3HR understood the key competences and specific characteristics we were looking for ... "
" For several years now, we have been able to count on Gwendoline to find the right skilled and mindset people in line with our company values. "
" From the initial phone call to my first day on the job, the follow-up has been outstanding. "
" Listening, competent, fast and gives very good advices. "
" As a candidate, I appreciated not only 3HR's professionalism but also their availability. I would not hesitate to recommend their services. "
" Many thanks to 3HR for this good collaboration! "
" 3HR carefully listened to my needs and helped me choosing the perfect candidate. "
" Great advise, availability, reactivity and even initiatives taken. "
Partial recruitment
solutions

Flexible formulas for all budgets

Full service recruitment

We do it all for you

Our process

A la carte

Integration

Search

All inclusive

Analysis recruitment needs
Intake meeting
Job description review
Your job description in Sketchnote
Job ads posted on job boards
Candidates searches
Contact candidates
Call screening with the best 5
Call screening reports
Face-to-face (F2F) interviews
F2F interview reports
Reference checks
3/cand.
1/cand.
3/cand.
Reference reports
You meet the TOP3 candidates
Assistance to salary offer
Signature of the contract
Integration feedback calls
Free replacement warranty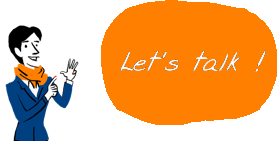 analysis recruitment needs

intake meeting

job description review

Your job description in Sketchnote

job ads posted on job boards

candidates searches

contact candidates

call screening with the best 5

call screening reports

face-to-face (F2F) interviews

F2F interview reports

3/cand. reference checks

reference reports

you meet the TOP3 candidates

assistance to salary offer

signature of the contract

integration feedback calls

free replacement warranty
Partial recruitment solutions
analysis recruitment needs

intake meeting

job description review

Your job description in Sketchnote

job ads posted on job boards

candidates searches

contact candidates

call screening with the best 5

call screening reports

face-to-face (F2F) interviews

F2F interview reports

1/cand. reference checks

reference reports

you meet the TOP3 candidates

assistance to salary offer

signature of the contract

integration feedback calls

free replacement warranty
analysis recruitment needs

intake meeting

job description review

Your job description in Sketchnote

job ads posted on job boards

candidates searches

contact candidates

call screening with the best 5

call screening reports

face-to-face (F2F) interviews

F2F interview reports

3/cand. reference checks

reference reports

you meet the TOP3 candidates

assistance to salary offer

signature of the contract

integration feedback calls

free replacement warranty
analysis recruitment needs

intake meeting

job description review

Your job description in Sketchnote

job ads posted on job boards

candidates searches

contact candidates

call screening with the best 5

call screening reports

face-to-face (F2F) interviews

F2F interview reports

reference checks

reference reports

you meet the TOP3 candidates

assistance to salary offer

signature of the contract

integration feedback calls

free replacement warranty
We specialised in these profiles